Reproduction Blind Flying Panel Sprung Mounts
Excellent, faithful reproductions of the rare BFP sprung mounts
See Blind Flying Panels and Fixings page..
Fuel Contents Gauge Type 12 6A/632
See Main Flight Panel Instruments page
Sprung Covers for Push Buttons - 5K2724 alias AGS1755
New supply available. See Electrical Components Page
1954 Percival Provost T1 - £4,995
See Aircraft and Projects Page
Regulatory Valve 137J/3302 - Packard Merlin
This valve was used to regulate Vacuum Pump Suction pressure on the Packard built Rolls Royce Merlin engines that were fitted to the Lancaster bomber. The package is dated September 1943.
I believe that it may also have been used in Canadian built Mosquitos and Hurricanes as well as P-51 Mustangs.
See Avro Lancaster Parts page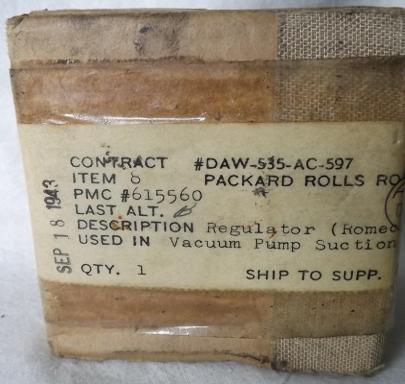 Valve Regulatory Type AR5/450/2 27VB/3247
Used in the pneumatic brake system of the Spitfire.
See Spitfire Parts For Sale
Ignition Booster Coil - 24V 37A/1815
See 5C Electrical Components page
Original Blind Flying Panel Vacuum Manifold 6A/2518 and Vacuum Pipe for Turn and Slip Indicator - Used in most RAF Wartime aircraft, including the SPITFIRE, LANCASTER, etc. and many aircraft of the 1950s and 1960s.

See Blind Flying Panels and Fixings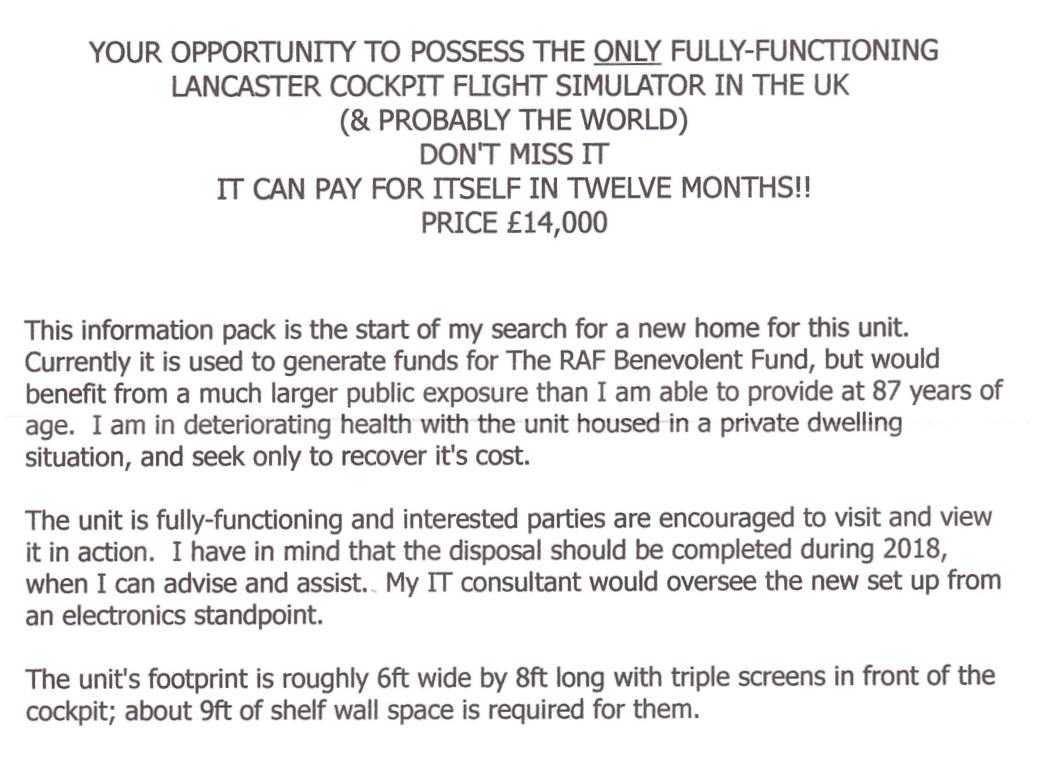 Reproduction Avro Lancaster Control Yoke
See Lancaster Spares page for details.