The best on-line site for ex-RAF instruments, equipment and clothing
About Us
We have a large amount of ex-military aircraft parts, instruments and equipment suitable for static use or, subject to inspection and overhaul, for further use in airworthy aircraft. We have much more to list yet when time permits. If you can't see what you are looking for, please ask via email raf-surplus@outlook.com or use the "Contact Us" page.

Services
You name it and we will try to provide it. Try us first in your search for vintage aircraft instruments and other RAF items.
CAUTION: Some instruments may need to be sent by courier due to UK and European postal restrictions.
Can't see what you're looking for? We have many more items available, but not yet listed. Contact us now!

Or use the Contact Us page
SEE US NEXT AT
Newark Aeroboot

3rd. March 2018

VINTAGE AIRCRAFT INSTRUMENTS AND PARTS

WANTE

D
If you have some items for disposal, please send details to raf-surplus@outlook.com
We are always on the look out for more stock.
ITEMS RECENTLY RECEIVED - See also theNew Items Page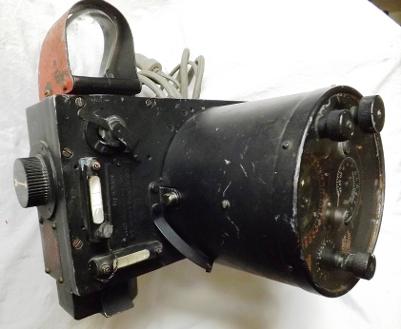 Stabilised Automatic Bomb Sight (SABS) 9/3285 - 617 Squadron

This very rare piece of bombing equipment is of the type used by 617 Sqn to drop the Tallboy and Grand Slam bombs on the Saumur tunnel and the like. Notably in the successful raid against the Tirpitz. Less than 1000 of these sights were made and this one is number 532. As far as I know, this is the ONLY surviving example.
NOW ON LOAN TO EAST KIRKBY MUSEUM
Scarce Wartime Sighting Head Type T-1 for Mk14 Bomb Sight
Mk14 andTypes T-1B, T-2 and T-3 also available.
See Bombing System Components page
Reproduction AVRO Lancaster Control Yoke

See AVRO Lancaster parts for sale.

NEW BATCHES OF PARTS BEING ADDED REGULARLY.
Can't see what you're looking for? We have many more items available, but not yet listed.
raf-surplus@outlook.com
+44-1785850285
Or use the Contact Us page