PANAVIA TORNADO GR1 ZA355

Cockpit 99% fitted out. Both ejection seats present (disarmed) but no engines. Viewing in Swansea by arrangement with the owner, Stephen McPherson.
Contact him via stephen566@sky.com or contact us via raf-surplus@outlook.com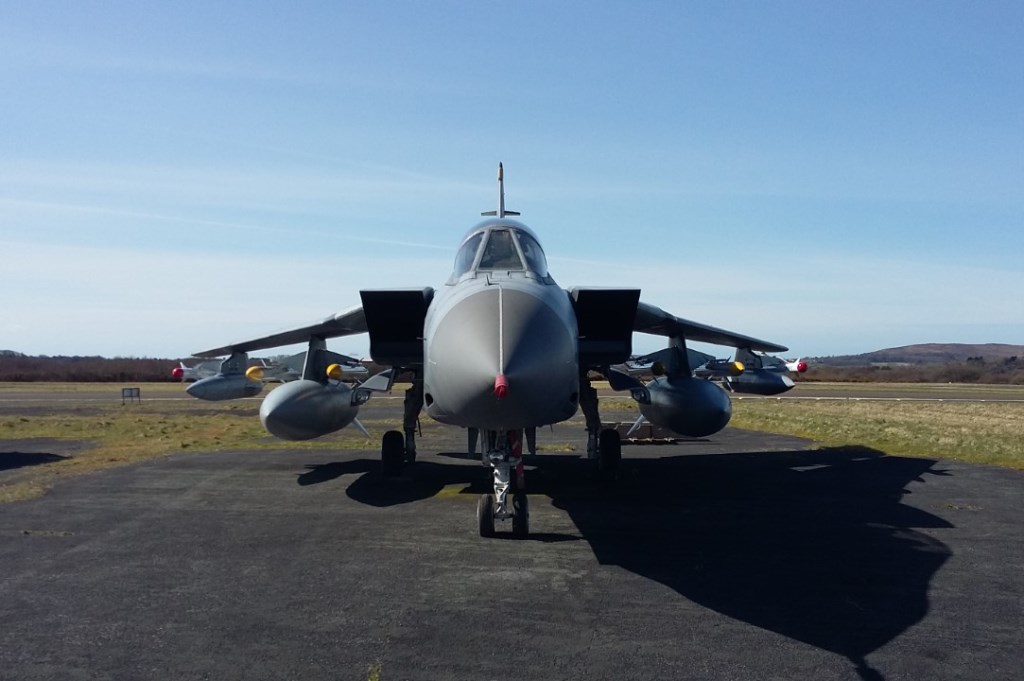 This aircraft was one of the last GR1s in operational service and was finished as she last flew in all over grey. First flown on 28/11/1980, this aircraft served the first part of her operational life on TTTE (Tri Tornado Training Establishment) with tail code B55 before being allocated to 15 Squadron at RAF Lossiemouth. Last flown 31/05/2001, it was then retired to a ground instructional role where she served as the RAF Lossiemouth weapons load trainer as a ground instructional airframe for: 14 Sqn, 15 Sqn, 12 Sqn and 617 Sqn.